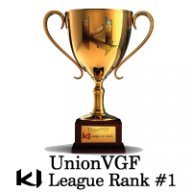 I'd rather be playing Killer Instinct.
Sep 11, 2013
4,258
2,172
2,280
Upon hearing that the next game takes place in Britain and will maybe have dragons I'm getting more excited. If they can take this game from a kind of down to earth start to something more mysterious and fantastical I'm definitely in! The vid where the scenes come up through the Colosseum floor look really cool. Got this coming from gamefly day one. Visually it does look very nice.
I get the feeling that the story is already going to contain a bit of mystery/fantasy to it. I don't know if you have been following the digital comic up until now, but there is definitely a sense of something deeper than what has been shown to us thus far.
Digital Comic:
http://www.xbox.com/en-US/xbox-one/games/ryse/comic