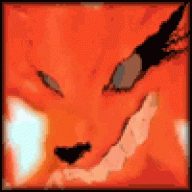 Sep 13, 2013
2,686
1,261
1,410
I was really looking forward to this title. Admittedly I've been too hooked on Borderlands 3 to take notice of much else in gaming lately. But I think I'll soon need a break from the original loot-shooter so I've been doing some research into Fallen Order.

The game just doesn't seem to have the depth of past Jedi based games. I went looking for info on force abilities and its been stated that in Fallen Order there are only 3 of them……..Just 3 force talents is way too little. Force Unleashed 1 had like 6 if I remember correctly and the Jedi Knight games had somewhere in the neighborhood of 6-8.

No force grip, no mind trick, no force enhanced jump/movement/speed buffs. The lack of force lightning or lightning shield I guess I can understand as its cannon that its only used by Dark Side practitioners but there have been exceptions like the badass Jedi Kyle Katarn.

I hope I'm just making the wrong assumptions and there is a fun game to be had. But what I've stated above doesn't get me all that excited. I think its my fault, I wanted a successor to Jedi Knight but the devs never set out for that goal and so my desires for a Jedi game would have never been fulfilled by this game.