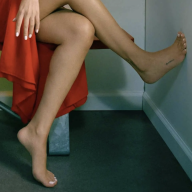 Sep 13, 2013
34,818
17,549
15,031
I saw that there wasn't an official thread to post the news about the game being
delayed
, so I figured I would start it now. Microsoft has delayed the game until September 14th:

The hotly anticipated first-person shooter was supposed to hit PS5 and PC on May 21st.
www.engadget.com
Game is coming to PS5 (1 year timed console exclusive) and Microsoft Windows PC. Xbox to follow at a later date. Game is now owned by Microsoft.
Deathloop is a game about a man stuck in a repeating 24-hour time loop. You play as Colt Vahn, a man trapped on the desolate island of Blackreef who is being hunted by an insane "cult" of mask-wearing lunatics. However, Colt is one of the only people who seems aware of the fact that he is reliving the same day over and over again, and if Colt wants to break this loop he'll need to orchestrate the assassination of eight extremely powerful individuals.
Official Website: