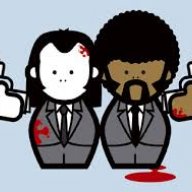 Sep 12, 2013
2,486
1,031
1,760
His era keeps getting pushed back every E3

I think things are going pretty well but any disappointments going forward are on his watch. No excuses.
Agree with the last part. He owns it now. All of it. Nadella promoted him, gave him tons of money and autonomy. Nobody who's led Xbox has had close to the resources or advantages Spencer has today. Not Blackley. Not Allard. Spencer deserves credit for getting Xbox into this position that Nadella believes in. He's got to execute now.
Spencer's era started in late 2017. It just takes time to see the fruits of a new direction for a major corporation or big division. 3-4 years is when the new identity should be obvious. That aligns with 2020 and the next Xbox. When that launches, no excuses.