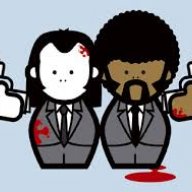 Sep 12, 2013
2,678
1,170
2,110
I'm fine with people not liking it, but as I asked pages ago - what are you grading against? The whole thing was a bunch of meh, and I think MS was a lot less meh than most. It isn't like anyone brought much of anything in a down year. MS bringing a new console was the most interesting thing by far for me.

I mean go sit through Ubisoft's entire show and come back
I was down on the show. There's a lot of misses. I'm glad they had an E3 though. Getting feedback on this one will only help then next year. Hopefully it results in more gameplay next time.
Despite what I thought was a mediocre conference, I enjoyed the week. Interesting and mostly positive impressions of xcloud and Bleeding Edge. Good dev interviews from their new studios. Gameplay on the floor for their 1st party stuff. Good Xbox developer panel today. Elite controller 2 looks incredible. Game Pass announcements of Metro, Outer Worlds, Psychonauts 2 and Blair Witch were great.
Despite not caring for the Gears or Halo showings (due to lack of info) I'm feeling good about the direction of Xbox going into next year. Listening to Tim Schaefer say he can keep his publishing team, Ninja Theory leads talk about their creative freedom and that Microsoft bought Undead Labs a bunch of high level animators because that's what they wanted to make their games better is giving me a good feeling about how the studios are being run. Got my Game Pass Ultimate. Signed up for the Bleeding Edge alpha.
Turned out to be a good week despite being very salty on Sunday.